Beam
BEAM / 2018
Beam is an oral hygene brand that is made for those who are insecure about their oral conditions.
We help you to be more comfortable and confident in your smiles.
Our main targeted audiences are young individuals (age 21-30), who are preparing for their new life opportunities, such as job interviews, dates, and presentations.


The highlight of the brand product is the Mini Travel Kit, which is a set of different flavored mini toothpastes and mini toothbrush that can be carried around anywhere.
Each flavor is made for specific occasions such as job interview, date, presentation, etc. to prepare to start a new step of life.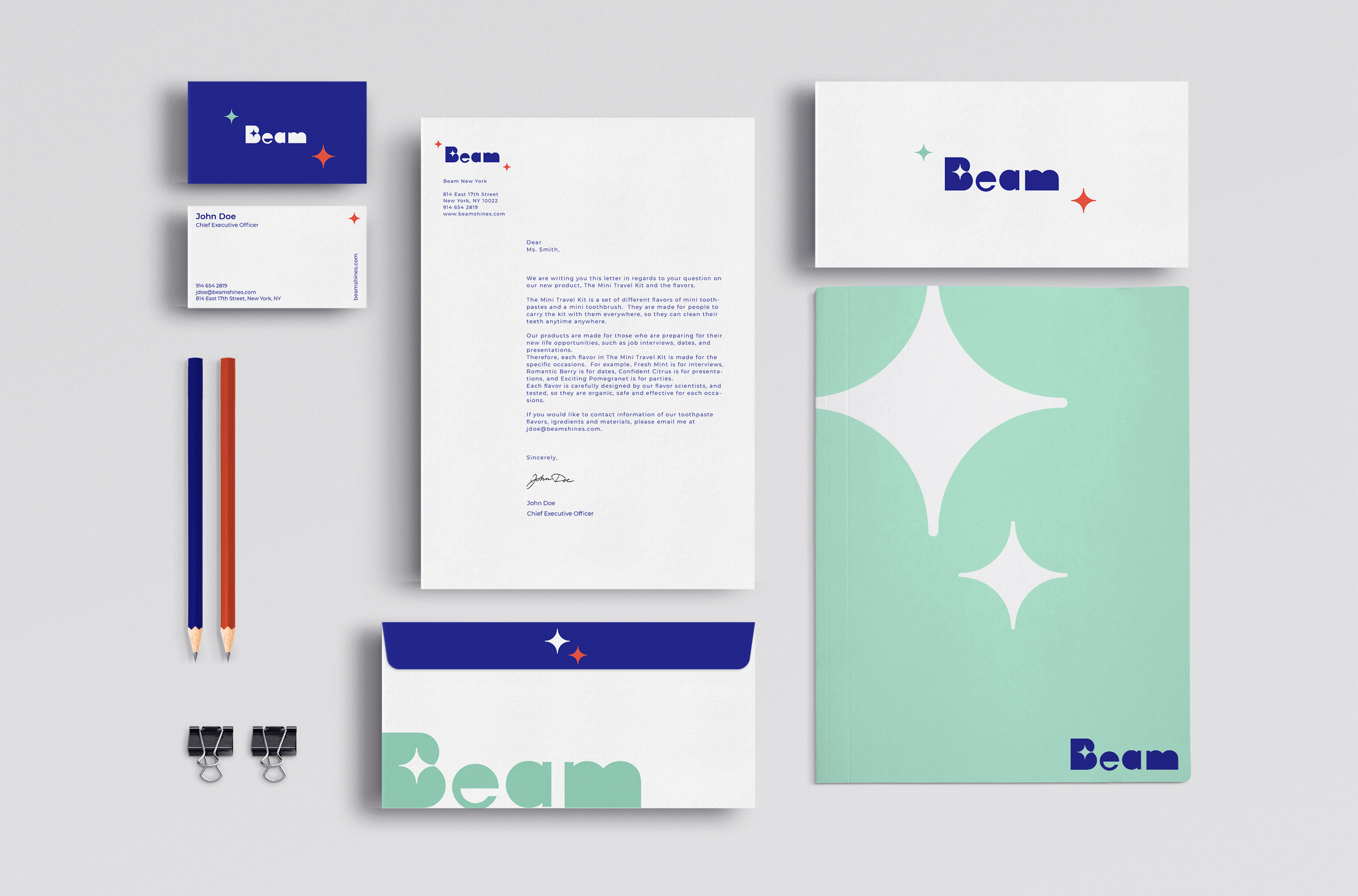 BEAM GUIDELINES